Distil Union Wally Micro Wallet
I have been looking to downsize my wallet for a while now. I took the initial plunge by slimming down from a bulky, but very nice, leather wallet a few years back when that one had finally worn down. The next wallet I bought I had got from a shop while I was on vacation in Florida. It was quite a bit slimmer than my older one, and worked nicely for a little while, but was cheap and broke down within a year. This launched me on a search for a wallet again. I badly wanted to get the smallest wallet I could carry, because the huge iPhone 6 Plus I bought was taking up space in the same pocket that my wallet rode in. But I didn't want to sacrifice style.
The first wallet I tried was the Saddleback Medium Leather Bifold. The wallet looked great, made with fantastic quality, and I really, really wanted to like this wallet. But it had two problems for me, one was that it was an RFID blocker. I keep my key card for work in my wallet, so when walking into work I pull my wallet out and swipe it over the card reader. This isn't possible with a wallet that has RFID blocking built in. The second issue that stopped me from really using this wallet as my every day carry was that the leather was thick enough that it added more bulk than I wanted. It was definitely durable, and comes with a 100 year warranty, but with that durability comes a little extra bulk.
The second wallet I looked at was the Flowfold Vanguard Bifold wallet. I didn't end up buying one, but came very close (and still may, as a backup). The wallet looks extremely thin, lightweight, and durable. It comes in a variety of colors, and even floats. Some people claim that this wallet "looks like the one your aunt bought you after your first communion", but I actually like the aesthetic. Like I said, I likely will end up buying one of these to try out at the least, and will probably use one as a backup.
Ultimately my search for the perfect minimalist wallet led me to the Distil Union Wally Micro Wallet. A few friends of mine tried to talk me into this style of "money clip" wallet for a while, but I resisted because I felt that I had too many cards to carry for this to work for me. At their suggestion I took a serious look at the cards that I really needed on a day to day basis, and stored the other ones away. I'm down to just 7 cards in my wallet, which includes my key card for work, a drivers license, two credit cards, and insurance cards, and that's all I need. I've found that all the other junk in my old bulky wallets was just taking up needlessly space. Do I really need to constantly carry around my Guitar Center gift cards, Cabela's credit card, business cards, etc? It turns out that the answer is no, no I don't.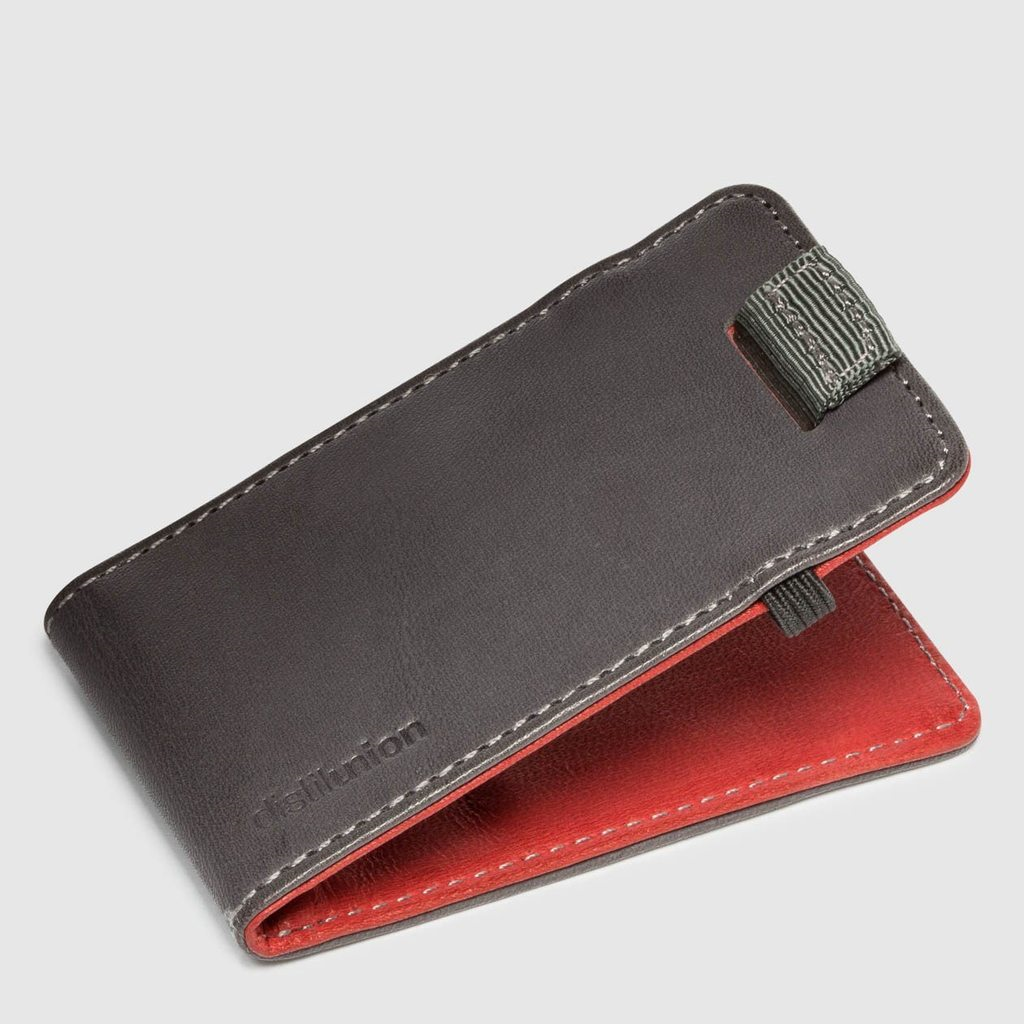 This wallet sits comfortably in my front pocket (next to my updated iPhone XS, which is much smaller than my old iPhone 6 Plus and helps to minimize the bulk in my pockets). The cards are extremely easy to get too, due to the pull tab. Everything is held in place well by the elastic band, and I'm able to carry money on the outside of the wallet, slipped into the elastic band (though the money does tend to slide out of that band, so I'm going to keep a careful eye on how well that works as a method of carrying cash rather than carrying it inside the bifold). There are no metal or plastic parts on the wallet (like many other money clip style wallets have), so no concerns about it scratching my phone, and it's not RFID blocking, so my key card at work still works.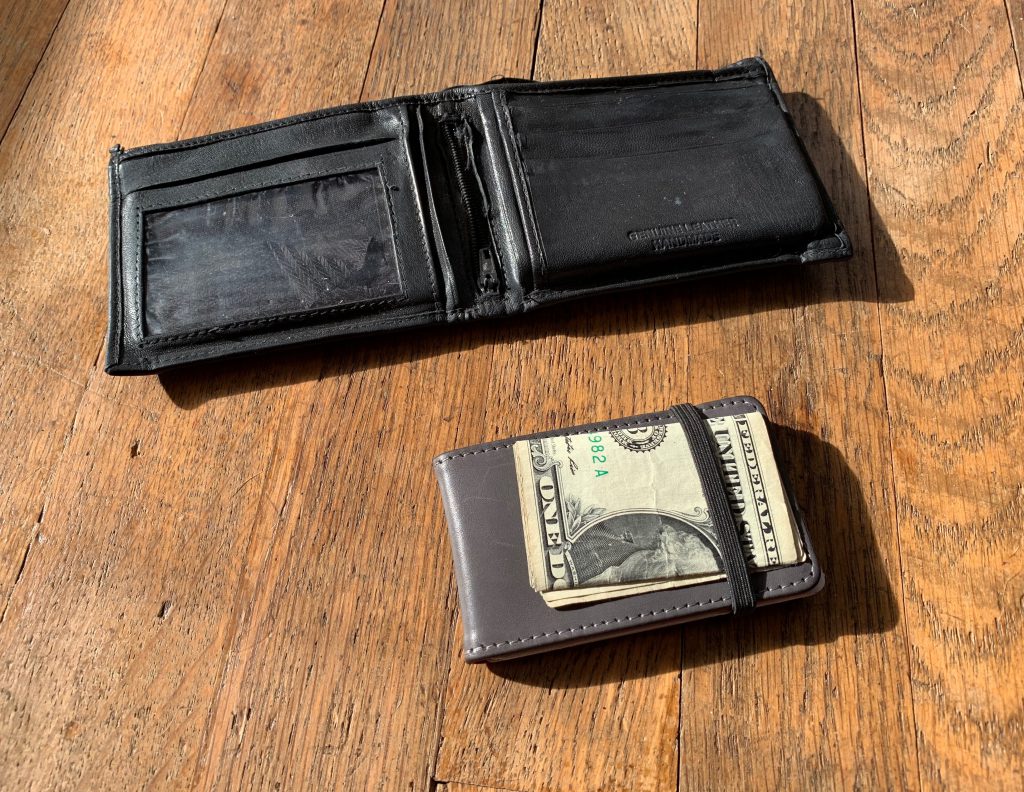 The picture above shows the difference in size from my old, falling apart, bulky wallet, and the Distil Union Wally Micro. All that unnecessary leather in the old wallet that was used to wall off the different sections for the different compartments is gone in the Wally Micro. This is what causes it to be so slim. I've had the Wally Micro for about a month now, and the elastic band has not had any issues holding the cards in place, and from what I've read online it should continue to hold the cards in place without issue.
So far I'm very satisfied with this purchase (as is my wife, since she doesn't have to listen to me complain about my wallet any longer). Of course I kind of geek out on this kind of stuff so I'll keep my eye out for other wallets, and I'm sure I'll try out a bunch more in the near future.